Home
Talk

0
613pages on
this wiki
About the show
R.L. Stine's The Haunting Hour is a Canadian/American original anthology horror-fantasy series, with episodes each half an hour long. The new show premiered on The Hub, which overtook Discovery Kids on October 10, 2010. The show had a sneak peek premiere on October 29, 2010 and returned on December 25, 2010 with two Christmas specials, after which the show is now on weekly. The series is based on The Haunting Hour: Don't Think About It and Nightmare Hour anthology by R. L. Stine. The show was renewed by The Hub for a fourth season as part of their 2013-2014 lineup.
Latest Episode
Season 4, Episode 7: "My Robot" - Phillip is a science nerd with a secret: he has a robot that he ordered online and programmed himself, but the robot turns out to be the one ordering Phillip around (to the point that even Phillip's parents can't stop it) and Phillip needs his friend, Tim's, help in destroying it.
Poll of the Month
Did you like the sequel of "The Dead Body", "Dead Bodies"?
Featured Episode
Scary Mary: Part 1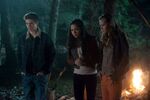 A self-conscious girl named Hanna becomes possessed by mirror ghost, Scary Mary, who abducts girls from the real world and steals their beauty.
Twitter Feed
Latest Promo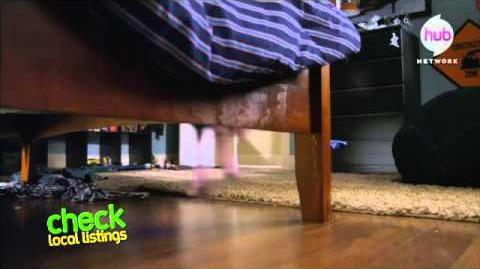 Latest activity
Talk:Dead Bodies
new comment by Urutoraman 21 hours ago

| | |
| --- | --- |
| Comment: | Yeah. I can definitely see what you mean. Season 4 is so good so far that it really is difficult to pick just one favorite episode. |

Talk:My Robot
new comment by Urutoraman 21 hours ago

| | |
| --- | --- |
| Comment: | I think "Worry Dolls" was a great and fun episode. I sat down and watched it with my friend and we were laughing at it all the way through. In a good... |

Talk:Bad Egg
new comment by D'oh-nutz 1 day ago

| | |
| --- | --- |
| Comment: | I agree with a lot of your points fully (like the dad being unlikeable) and the ending where Jason is still sent to military school even after... |